You'd be forgiven for immediately recalling Will Smith and Tommy Lee Jones when you hear the acronym 'MIB', but the reality is that it's the actual MIB, the Motor Insurers' Bureau, that gets through the dirty work to help keep our roads clean and our claims quick.
Whether you have heard of the MIB or not, they act as a key lifeline for those hit by uninsured or untraced drivers across Britain. They aim to protect us as drivers and are funded by who else but us as drivers, with roughly £30 of every UK car insurance premium going towards their efforts.
How can they help?
Whilst your insurer can help if you are hit by another driver in most cases, bad luck sometimes strikes twice. For those unfortunate enough to be hit by somebody without insurance, your insurer is often unable to do anything.
Instead, the MIB will step in and you'll have access to the 'Uninsured Driver Scheme'. Through this scheme, your claim will be assessed for liability. So long as liability is proven, your claim could include the cost of repairing or replacing your vehicle, any hire charges, loss of use, property damage to items damaged in the incident as well as any rehabilitation treatment such as physiotherapy. The legal costs are also paid in full by the MIB.
What else can they help with?
The roads can be dangerous, and a small minority of drivers would sooner attempt to evade punishment than admit to their fault and check that you are okay. These types of incidents are known as 'untraced' or hit and run circumstances. The MIB may work with appropriate police departments to attempt to identify the driver responsible. If this is not possible, you'll have access to the 'Untraced Drivers Agreement' scheme. Whilst all legal fees cannot be recovered, the MIB will consider compensation for both property and personal injury damages.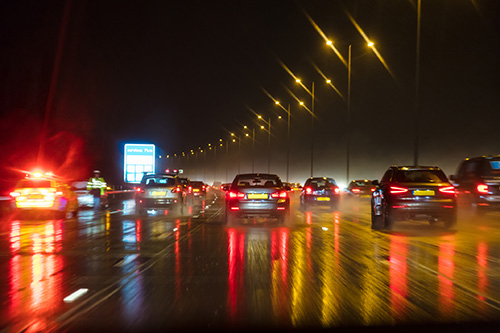 What if I have an accident abroad?
Depending on the location of your accident, the MIB may be able to process a compensation claim if the accident occurred in a country which participates in the Green Card Scheme. It's best to speak with your insurer and seek professional advice should this occur.
Other things to consider
The MIB are a highly respected organisation within car insurance, are members of the Council of Bureaux and have access to the Motor Insurance Database (MID) which contains car insurance policy information for every UK vehicle.
As such, there are many scammers and hackers who attempt to coerce victims of road traffic accidents to make a claim. The MIB have, on several occasions, issued warnings about these scams and asked those who receive cold calls or letters to remain vigilant.
If you are unsure of any of your car insurance policy features or have a specific query, why not give us a call on 01952 822 919.
Call our team:
01952 822 919